Sponsor Page
Select the project of your choice and select a child in that project.
NOTE
: Sponsoring a child in our current projects require an annual committment of
240
(or a monthly committment of
20
)
Sponsoring Process
To sponsor a child, do the following:
The first step is to Register using the 'Register' tab. If you have already sponsored once or registered earlier, you can login with your registered username and password
Select a project using the pull-down list below. Selecting 'All' will show children in all projects.
Click on 'select this child' button. The child will now appear in the 'Your Selection' area
If you want to select multiple children, repeat by clicking on 'select this child' button for the additional children.
Finally click on the "Sponsor these children" button
Send in the payment as per the payment instructions in the 'Sponsor Child' Page.
Select a Project to View: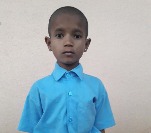 Sukanya
Gender: Girl
Age : 12 yrs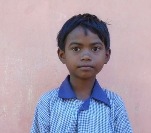 Poonam Dhan
Gender: Girl
Age : 18 yrs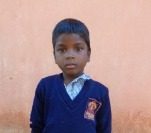 Baijnath Horo
Gender: Boy
Age : 13 yrs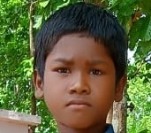 Abhishek Dhan
Gender: Boy
Age : 8 yrs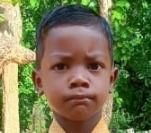 Ashis Dhan
Gender: Boy
Age : 8 yrs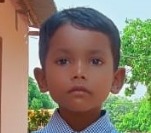 Ashish Xalxo
Gender: Boy
Age : 7 yrs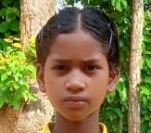 Asthar Dhan
Gender: Girl
Age : 10 yrs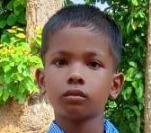 Avishak Munda
Gender: Boy
Age : 9 yrs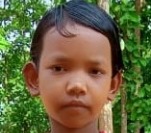 Budhni Munda
Gender: Girl
Age : 9 yrs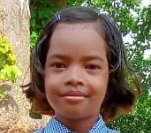 Jenny Kachhap
Gender: Girl
Age : 9 yrs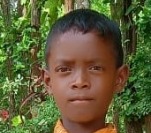 Juliyash Dhan
Gender: Boy
Age : 10 yrs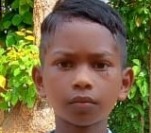 Patrash Horo
Gender: Boy
Age : 10 yrs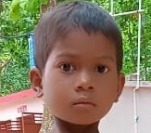 Shobha Dhan
Gender: Girl
Age : 7 yrs
Sravan Horo
Gender: Boy
Age : 11 yrs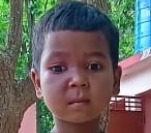 Sristi Horo
Gender: Girl
Age : 7 yrs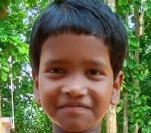 Veronica Sanga
Gender: Girl
Age : 8 yrs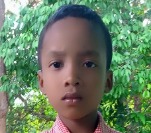 Aayan Dhan
Gender: Boy
Age : 5 yrs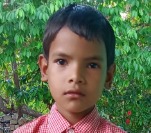 Amrita Herenj
Gender: Girl
Age : 8 yrs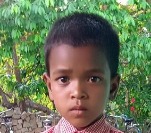 Anamika Herenj
Gender: Girl
Age : 6 yrs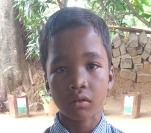 Ankit Dhan
Gender: Boy
Age : 8 yrs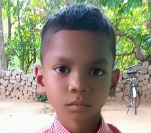 Anuj Dhan
Gender: Boy
Age : 6 yrs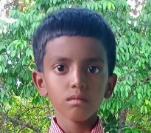 Arpan Munda
Gender: Boy
Age : 7 yrs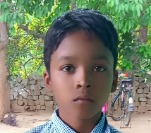 Avay Munda
Gender: Boy
Age : 10 yrs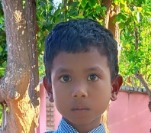 Basant Dhan
Gender: Boy
Age : 8 yrs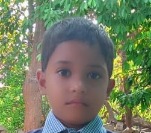 Rachel Dhan
Gender: Girl
Age : 4 yrs
Jagarnath Palaka
Gender: Boy
Age : 13 yrs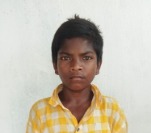 Nilanchala Huika
Gender: Boy
Age : 18 yrs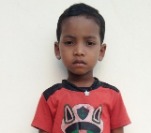 Prasana Hikaka
Gender: Boy
Age : 9 yrs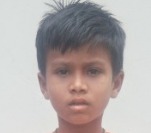 Rudramadhab Palaka
Gender: Boy
Age : 6 yrs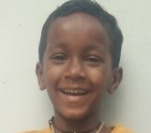 Rajesh Dandasena
Gender: Boy
Age : 6 yrs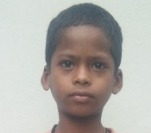 Sumanta Prebaka
Gender: Boy
Age : 8 yrs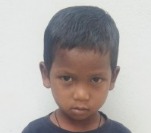 Birat Kanika
Gender: Boy
Age : 5 yrs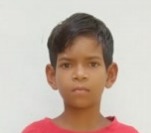 Arub Hial
Gender: Boy
Age : 11 yrs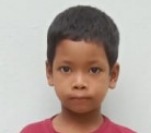 Rudra Kadraka
Gender: Boy
Age : 6 yrs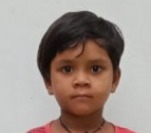 Tulasi Mandangi
Gender: Girl
Age : 5 yrs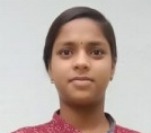 Laxmi Meher
Gender: Girl
Age : 11 yrs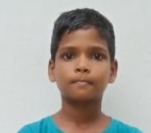 Evan Hial
Gender: Boy
Age : 10 yrs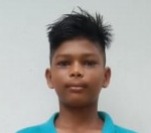 Surjit Hial
Gender: Boy
Age : 12 yrs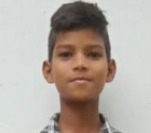 Rajib Garadia
Gender: Boy
Age : 11 yrs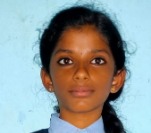 Blessy Rajesh
Gender: Girl
Age : 16 yrs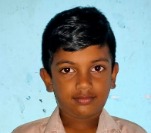 Sandeep S
Gender: Boy
Age : 12 yrs
Vineeth C
Gender: Boy
Age : 16 yrs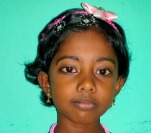 Athira Ratheesh
Gender: Girl
Age : 11 yrs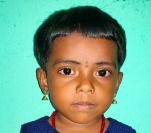 Akshara R
Gender: Girl
Age : 7 yrs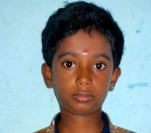 Aron T R
Gender: Boy
Age : 12 yrs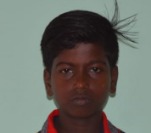 Rajeesh R
Gender: Boy
Age : 16 yrs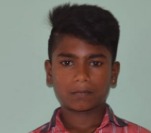 Vishnu V
Gender: Boy
Age : 17 yrs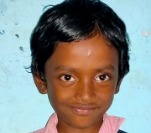 Leo M
Gender: Boy
Age : 11 yrs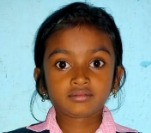 Sneha Milkish
Gender: Girl
Age : 11 yrs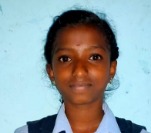 Sangeetha V
Gender: Girl
Age : 15 yrs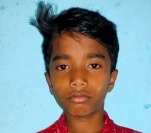 Nibin Saji
Gender: Boy
Age : 14 yrs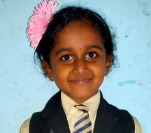 Hriduvarna Biju
Gender: Girl
Age : 12 yrs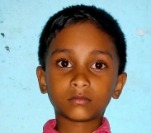 Zebadhiya Majeesh
Gender: Boy
Age : 12 yrs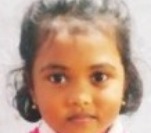 Diya Vaasan
Gender: Girl
Age : 7 yrs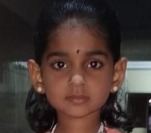 Likhitha P
Gender: Girl
Age : 9 yrs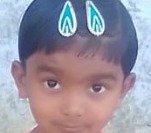 Blessy R
Gender: Girl
Age : 6 yrs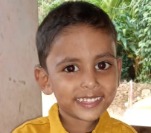 Alwin S
Gender: Boy
Age : 6 yrs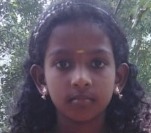 Aryanantha R
Gender: Girl
Age : 9 yrs
Saniyamol S
Gender: Girl
Age : 16 yrs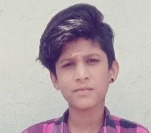 Midhun E
Gender: Boy
Age : 16 yrs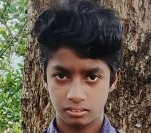 Pavith Manoj
Gender: Boy
Age : 15 yrs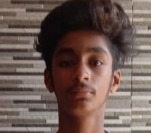 Abin P B
Gender: Boy
Age : 17 yrs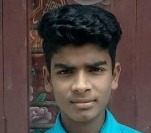 Sinoj Binu
Gender: Boy
Age : 16 yrs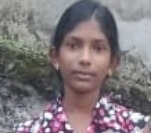 Megha Rajesh
Gender: Girl
Age : 13 yrs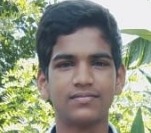 Vignesh R
Gender: Boy
Age : 16 yrs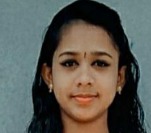 Devika Rajan
Gender: Girl
Age : 16 yrs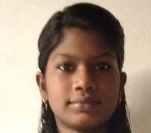 Sreya Y
Gender: Girl
Age : 15 yrs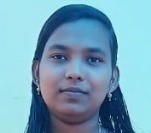 Josenamol George
Gender: Girl
Age : 16 yrs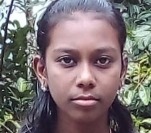 Teenamol Eldho
Gender: Girl
Age : 15 yrs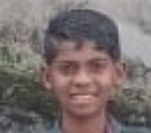 Aadharsh M
Gender: Boy
Age : 14 yrs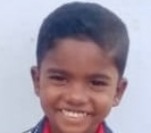 Joel Raju
Gender: Boy
Age : 9 yrs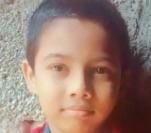 Nadan Kumar
Gender: Boy
Age : 9 yrs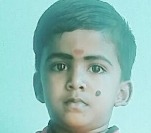 Aniruth S
Gender: Boy
Age : 6 yrs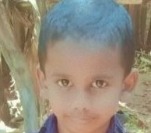 Mithan Kumar
Gender: Boy
Age : 7 yrs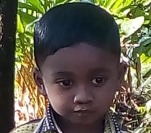 Athesh J
Gender: Boy
Age : 16 yrs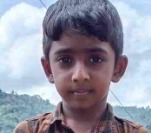 Rokhith Kumar
Gender: Boy
Age : 6 yrs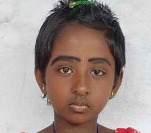 Dhanyasree Bibin
Gender: Girl
Age : 5 yrs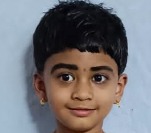 Sanvika Shijo
Gender: Girl
Age : 3 yrs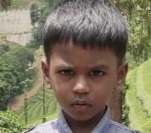 Prajeesh Shiva
Gender: Boy
Age : 4 yrs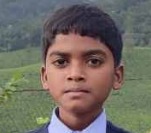 Ashwin Manikandan
Gender: Boy
Age : 10 yrs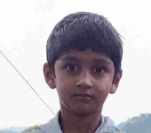 Abhidev N Anukumar
Gender: Boy
Age : 5 yrs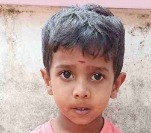 Adharsh S
Gender: Boy
Age : 5 yrs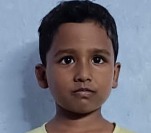 Bharath Kumar
Gender: Boy
Age : 6 yrs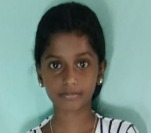 Archana Chadrasekar
Gender: Girl
Age : 10 yrs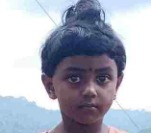 Abhinandhana Anukumar
Gender: Girl
Age : 4 yrs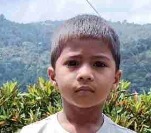 Devaj K R
Gender: Boy
Age : 5 yrs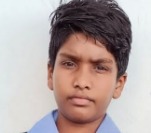 Maneesh Saravanan
Gender: Boy
Age : 10 yrs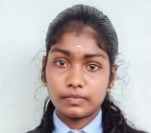 Priyanka Saravanan
Gender: Girl
Age : 13 yrs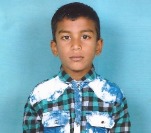 Moahmad Vahid M
Gender: Boy
Age : 13 yrs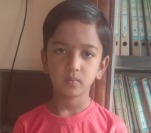 Vinay Umesh Raval
Gender: Boy
Age : 7 yrs
Naveen Suresh
Gender: Boy
Age : 7 yrs
Aaliya Naz Mahamad Rafic
Gender: Girl
Age : 9 yrs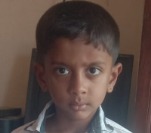 Mohammed Ziyaaan Qhadri Malligar
Gender: Boy
Age : 6 yrs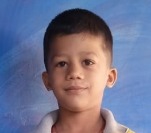 Mithun Shrikant
Gender: Boy
Age : 6 yrs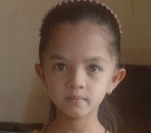 Samarin Mehbubjan
Gender: Girl
Age : 8 yrs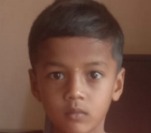 Rohit Ganesh
Gender: Boy
Age : 6 yrs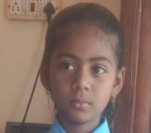 Ruhintaj Nissar
Gender: Girl
Age : 8 yrs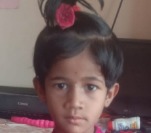 Ranjitha Raju
Gender: Girl
Age : 6 yrs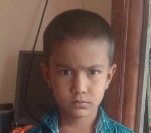 Preetam Tukaram
Gender: Boy
Age : 7 yrs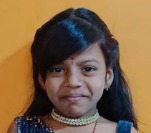 Kushi Parusuram
Gender: Girl
Age : 7 yrs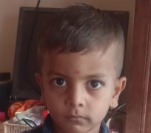 Chinmay Ganesh
Gender: Boy
Age : 6 yrs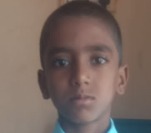 Sujan Shivanand
Gender: Boy
Age : 10 yrs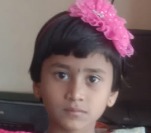 Poorvi Jagadish
Gender: Girl
Age : 6 yrs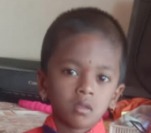 Tanmay Pundaleek
Gender: Boy
Age : 6 yrs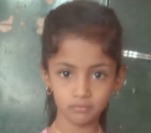 Trupti Hanumant
Gender: Girl
Age : 8 yrs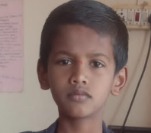 Vishv Annappa
Gender: Boy
Age : 9 yrs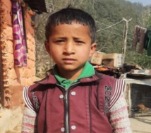 Mohit Kumar
Gender: Boy
Age : 10 yrs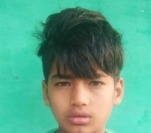 Nitin Kumar
Gender: Boy
Age : 14 yrs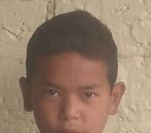 Nitin Singh Martolia
Gender: Boy
Age : 13 yrs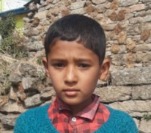 Pawan Pandey
Gender: Boy
Age : 12 yrs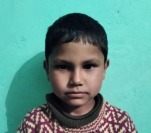 Piyush Kumar
Gender: Boy
Age : 11 yrs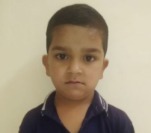 Priyanshu Kumar
Gender: Boy
Age : 8 yrs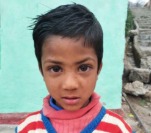 Rehan Kumar
Gender: Boy
Age : 6 yrs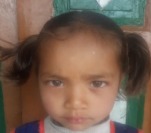 Shivaniya K
Gender: Girl
Age : 6 yrs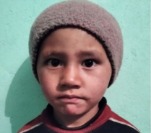 Saurya Nitwal
Gender: Boy
Age : 8 yrs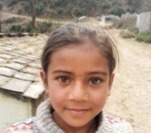 Suhana Papra
Gender: Girl
Age : 12 yrs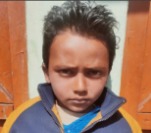 Sujal Kumar
Gender: Boy
Age : 10 yrs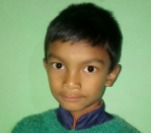 Virat Kumar
Gender: Boy
Age : 10 yrs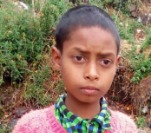 Vishal R
Gender: Boy
Age : 12 yrs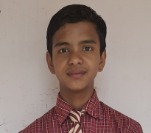 Ayush Bhakuni
Gender: Boy
Age : 14 yrs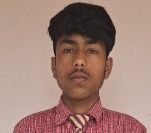 Deepak Kumar
Gender: Boy
Age : 17 yrs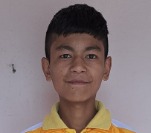 Pradeep Karki
Gender: Boy
Age : 14 yrs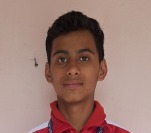 Rakesh Pandey
Gender: Boy
Age : 14 yrs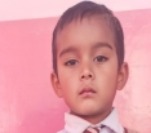 Tanay Kavindra Kumar
Gender: Boy
Age : 5 yrs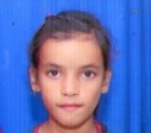 Dipika Naveen
Gender: Girl
Age : 8 yrs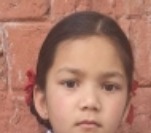 Naviya Jagdish
Gender: Girl
Age : 6 yrs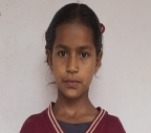 Gunjan Durga Ram
Gender: Girl
Age : 10 yrs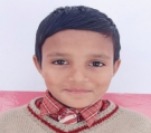 Lakshit Raj
Gender: Boy
Age : 10 yrs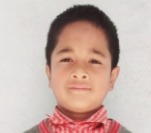 Ayush Kumar
Gender: Boy
Age : 10 yrs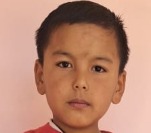 Bhawesh Singh
Gender: Boy
Age : 9 yrs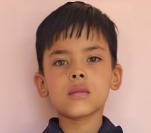 Bhumika Rawat
Gender: Boy
Age : 8 yrs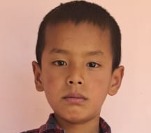 Daksh Pangtey
Gender: Boy
Age : 8 yrs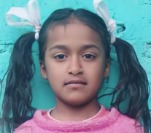 Divyanshi Arya
Gender: Girl
Age : 6 yrs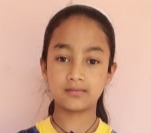 Divyanshi Rawat
Gender: Girl
Age : 10 yrs
Garima Pangtey
Gender: Boy
Age : 8 yrs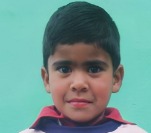 Gourav Kumar
Gender: Boy
Age : 5 yrs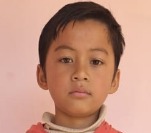 Hardik Tolia
Gender: Boy
Age : 9 yrs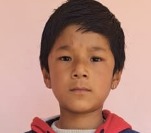 Harsh Vardhan
Gender: Boy
Age : 8 yrs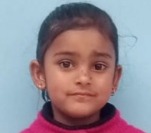 Isha Pandey
Gender: Girl
Age : 5 yrs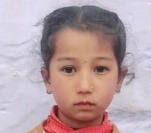 Jiya Bisht
Gender: Girl
Age : 7 yrs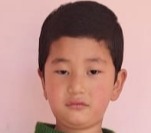 Khushank Dhapwl
Gender: Boy
Age : 6 yrs
Lakshita Arya
Gender: Girl
Age : 9 yrs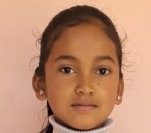 Mansi Bhardwaj
Gender: Girl
Age : 9 yrs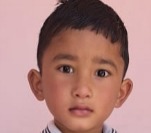 Mohit Rawat
Gender: Boy
Age : 5 yrs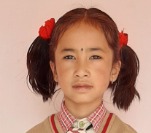 Nisha Rawat
Gender: Girl
Age : 10 yrs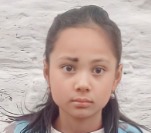 Pooja Rawat
Gender: Girl
Age : 11 yrs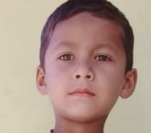 Risabh Tamta
Gender: Boy
Age : 4 yrs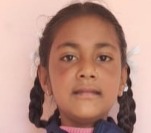 Sanchi Ravindra
Gender: Girl
Age : 8 yrs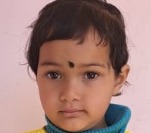 Savya Bhupal
Gender: Girl
Age : 4 yrs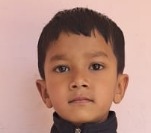 Shivansh Sundar
Gender: Boy
Age : 6 yrs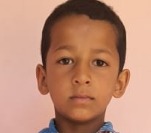 Sumit Kumar
Gender: Boy
Age : 8 yrs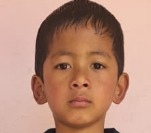 Vishal Pangtey
Gender: Boy
Age : 5 yrs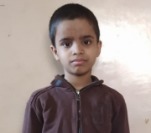 Aryan P
Gender: Boy
Age : 12 yrs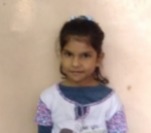 Bhawana K
Gender: Girl
Age : 9 yrs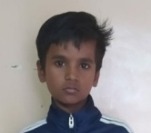 Chandradev Kumar
Gender: Boy
Age : 13 yrs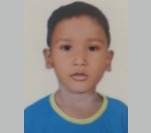 Devansh R
Gender: Boy
Age : 10 yrs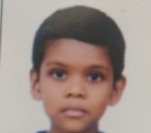 Jacob B
Gender: Girl
Age : 10 yrs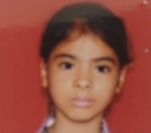 Jaiya B
Gender: Girl
Age : 2 yrs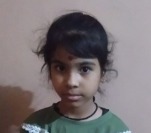 Janvi B
Gender: Girl
Age : 11 yrs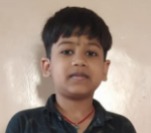 Karan Kumar
Gender: Boy
Age : 11 yrs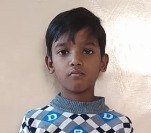 Kartik Khandewal
Gender: Boy
Age : 12 yrs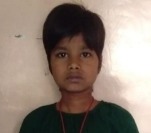 Kritika S
Gender: Girl
Age : 12 yrs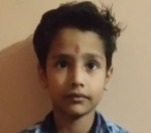 Kunal N
Gender: Boy
Age : 9 yrs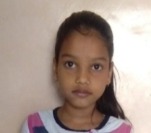 Lavanya B
Gender: Girl
Age : 11 yrs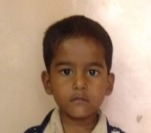 Mayank M
Gender: Boy
Age : 8 yrs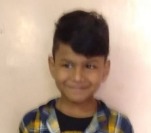 Monu Kumar
Gender: Boy
Age : 11 yrs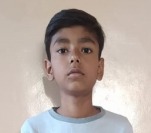 Punit S
Gender: Boy
Age : 13 yrs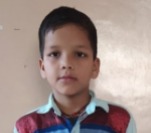 Rajveer Y
Gender: Boy
Age : 11 yrs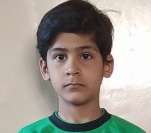 Shivam Maggo
Gender: Boy
Age : 11 yrs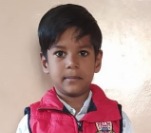 Vansh S
Gender: Boy
Age : 10 yrs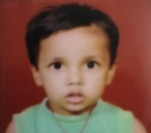 Madan Mohan Amit Kumar
Gender: Boy
Age : 9 yrs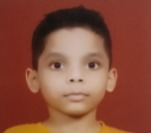 Micheal Sanjay Alosis
Gender: Boy
Age : 9 yrs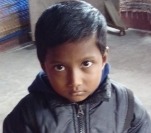 Ances Kujur
Gender: Boy
Age : 5 yrs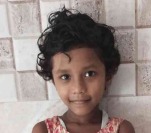 Alina Indwar
Gender: Girl
Age : 6 yrs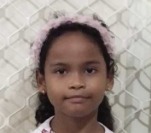 Alisha Dung Dung
Gender: Girl
Age : 9 yrs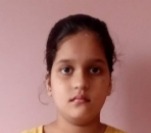 Prathana Dubey
Gender: Girl
Age : 8 yrs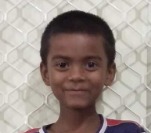 Alan Kumar
Gender: Boy
Age : 7 yrs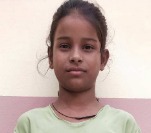 Arzoo Kumari
Gender: Girl
Age : 8 yrs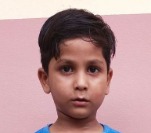 Arav Goyal
Gender: Boy
Age : 5 yrs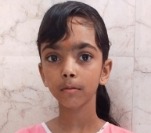 Anjali Omprakash
Gender: Girl
Age : 10 yrs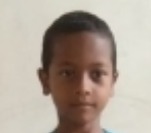 Athul Toppo
Gender: Boy
Age : 8 yrs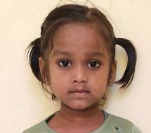 Aakriti Ashok Kumar
Gender: Girl
Age : 5 yrs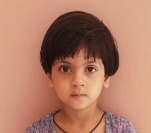 Ananya Sharma
Gender: Girl
Age : 4 yrs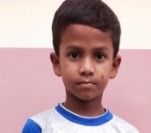 Ayush Niranjan
Gender: Boy
Age : 6 yrs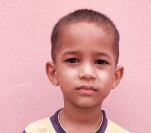 Amit Kumar
Gender: Boy
Age : 5 yrs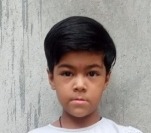 Aaradhya Pandey
Gender: Girl
Age : 6 yrs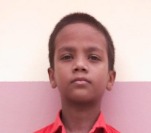 Aric Robin
Gender: Boy
Age : 8 yrs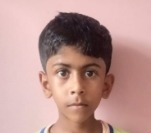 Varun Sumit
Gender: Boy
Age : 8 yrs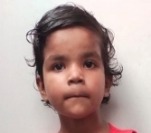 Pregya Sunil
Gender: Girl
Age : 5 yrs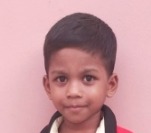 Alex Toppo
Gender: Boy
Age : 4 yrs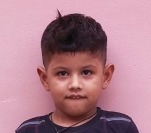 Prabhash Pandey
Gender: Boy
Age : 3 yrs
Tinku Sarvesh
Gender: Boy
Age : 9 yrs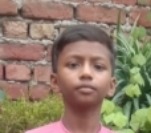 Anurag Kandulana
Gender: Boy
Age : 10 yrs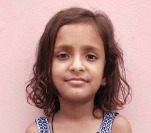 Aayat Nasir
Gender: Girl
Age : 6 yrs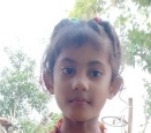 Pretiksha Goel
Gender: Girl
Age : 6 yrs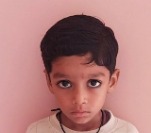 Bhuvanash Yogesh Kumar
Gender: Boy
Age : 4 yrs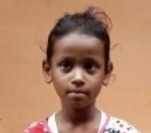 Akriti Indwar
Gender: Girl
Age : 5 yrs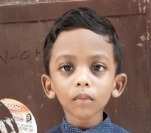 Arthur Minj
Gender: Boy
Age : 3 yrs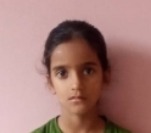 Kavita Kumari
Gender: Girl
Age : 7 yrs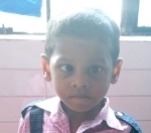 Alaxius Kerketta
Gender: Boy
Age : 4 yrs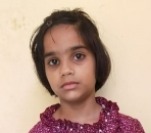 Shubhangini Naresh
Gender: Girl
Age : 7 yrs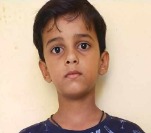 Kushagra Goutam
Gender: Boy
Age : 7 yrs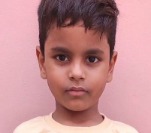 Loyesh Kumar
Gender: Boy
Age : 5 yrs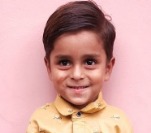 Mohammad Bilal
Gender: Boy
Age : 4 yrs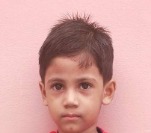 Navya Pal
Gender: Girl
Age : 4 yrs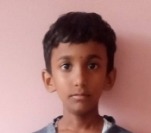 Rudra Panchal
Gender: Boy
Age : 8 yrs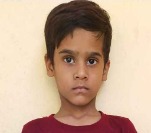 Piyush Rana
Gender: Boy
Age : 6 yrs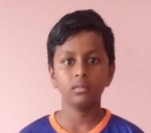 Arpit Kashyap
Gender: Boy
Age : 9 yrs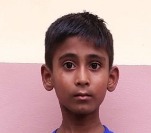 Prince Kishor
Gender: Boy
Age : 7 yrs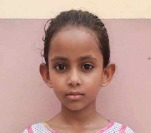 Priyanshi Kumari
Gender: Girl
Age : 7 yrs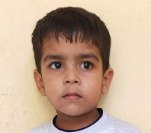 Rohit Singh
Gender: Boy
Age : 4 yrs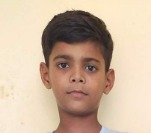 Saksham Pundhir
Gender: Boy
Age : 8 yrs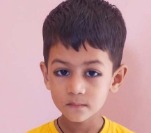 Saurabh Rana
Gender: Boy
Age : 7 yrs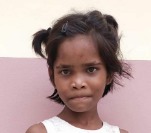 Sonali Mukesh
Gender: Girl
Age : 7 yrs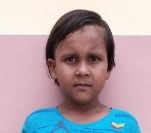 Vaishnavi Karautiya
Gender: Girl
Age : 7 yrs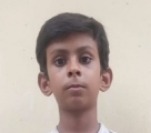 Tanuj Yogender
Gender: Boy
Age : 10 yrs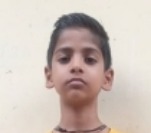 Ritic Tara Singh
Gender: Boy
Age : 9 yrs
Daksh Kumar
Gender: Boy
Age : 9 yrs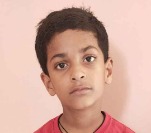 Tej Shukla
Gender: Boy
Age : 6 yrs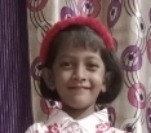 Anu Celine Lakra
Gender: Girl
Age : 7 yrs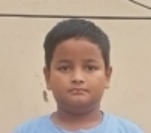 Kripansh Negi
Gender: Boy
Age : 9 yrs
Deepti Sarvesh
Gender: Girl
Age : 5 yrs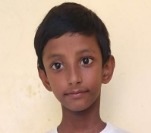 Priyanshu Viswakarma
Gender: Boy
Age : 8 yrs