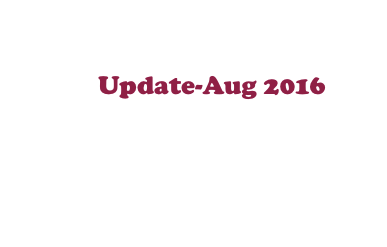 Message From The President's Desk





Dear brothers and sisters in Christ.

    

It is so exciting that the new school year has started in all our projects.  All the children are participating enthusiastically.  We are looking forward to a successful year for all our children.  We had 13 students graduate from High School this year. We are so proud of them and recognized each one with a special gift.  We hope and pray that they will be a blessing to their home town and community. 

  We are so excited that we were able to start a new project (Nava Jyothi Child development Project)  in the state of Odisha, in the village of Kalinga This child development project mainly focuses on Tribal villagers. The project was inaugurated by Rt. Rev. Thomas Mar Timotheos Bishop, President of the Mar Thoma Evangelistic Association.  We are so excited to partner with Rev. Sherin  Tom Mathews (Photo below), an enthusiastic, committed missionary and director of the Kalinga mission.  We currently enrolled 50 children in this project. 

  Rev. Thomas Mathew is the new director for the Home of Faith Bala Vikasa Kendra at Chinthamani Project.  At the Gonakanahalli Bala Vikasa Kendra project we have a new coordinator Ms. Chithra Lekha.  We welcome Rev. Thomas Mathew, Ms. Chithra Lekha and Rev. Sherin Tom Mathew to the Light The Candle family and wish them all the best in their mission work.  We have added additional children to couple of our projects replacing the children that have graduated high school.  We are so blessed to see the achievements that our children are making. 

  We at LTC believe that we are humble stewards of what God has entrusted to us as well as the trust each one of you have in us.  We are very particular with each one of our organizations in providing us accurate financial accounts and monthly status reports.  Our Country supervisor is very diligent in providing all the support each projects needs in achieving these goals.  If we find any discrepancy we will work with them to resolve it.  There may come circumstances where in good faith we could not ascertain that everything is going according to LTC guide-lines and requirement.  In such situations we will be forced to terminate support of that project.  After thorough investigation and lots of prayers we were compelled to terminate our support for Ashraya CDC at Maruppally.  This was not an easy decision.  We pray for God's wisdom and guidance for the leaders of this mission.

  There are two families in our Chinthamani Project who lost their parents to HIV.  There are five children affected by these sad demises.  LTC board is taking actions to help these children and see that they all get a chance to complete their high school education.

  Your support and prayers have allowed us to get this far in five years.  With your continued support and prayers we will be able to reach out to many more under privileged children. 

  On October 22

nd

 , we are planning on having a Christian Concert by Heart Beats musical Group (part of Campus Crusade for Christ).  All net proceedings from this concert will be used in supporting underprivileged children in our projects.  Please see the 

attached Flyer for details

.  We hope all of you will attend and make this a successful event and invite your friends and family along.

   May God Almighty richly bless each one of you for your prayers, financial support and encouragement. We thank each one of you and ask God Almighty to richly reward you for your support and prayers.

Together in His service,

Rev. Thomas Mathew the new director of Home of Faith Bala Vikasa Kendra in Chinthamani, with our Country Supervisor Mr. Vinu Wilson(Sitting)

Children from the Nava Jyothi CDC with Director Rev. Sherin Tom Mathews and Our country Supervisor Mr. Vinu Wilson.

Passing out Gifts to High School Graduates 

We welcome the new coordinator Ms. Chithra Lekha to the Gonakanahalli Bala Vikasa Kendra.  We are proud to have her in the LTC project.

Passing out New Uniforms to the children Rev. Sherin Tom Mathews.

Distribution

 of New Text Books by Rev. Ajith Eapen. 

Inauguration of the Kalinga Mission Center and Nava Jyothi Child development Project by Rt. Rev. Thomas Mar Timotheos Episcopa. 

Ready for the new school year with new school bags and books.

 Medical Camp organized for the benifit of Children and Parents.
 The Candle International Inc is a federal government approved 501(c)3 organization. Your contributions are tax deductible in the United States under applicable federal/state government laws.

Copyright © 2013 Light The Candle International Inc. All Rights Reserved.

 Contact Information :   

This email address is being protected from spambots. You need JavaScript enabled to view it.